CrossFit BattleCry – Barbell Club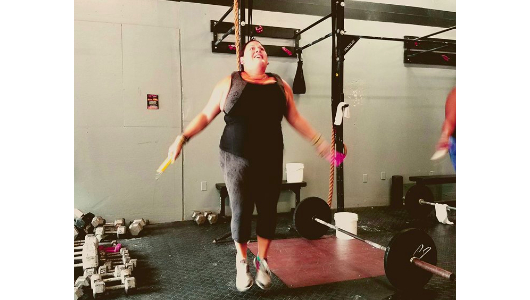 Announcement
Week 6 of 14

This program is a 14 week cycle ending Oct 14th in time for the Bay Street Barbell Bash in Jacksonville.

This cycle will consist of a 6 week strength cycle followed by 8 weeks of hard and heavy lifting. Stay committed and see it through. Ask Coach Ricky about any concerns you may have.

Lets get to work.
PVC Warmup (No Measure)
Pass Throughs, Good Mornings, OHS, Snatch Balance, Snatch

10 Reps of Each
Club Warm up 1 (No Measure)
Perform 3 rounds in any order –
Club Swing + Club Clean & Swipe + Clean & Shield Cast on each hand
30 sec Barbell Ankle Stretch
6 alternating side lunge stretch
Complete a total of 3 reps performed one at a time. Warm up as desired.
Stability Band Barbell Press (3×5)
Using bands hang plates or kb from barbell collars and press
Metcon (Weight)
Not For Time
3 rounds

15 Ring Pushups

8 weighted pullups

2 min air bike
Cool Down 2 (No Measure)
Cool Down

Walk 50 Meters

5 Sumo Squat Stretch

10 Leg Swings Each Side

1Min Pigeon Pose Ea Side